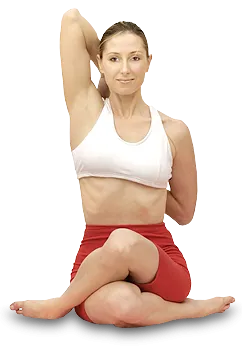 Unlike conventional medicine, which focuses on attempting to treat disease once it occurs, Florida Medical & Injury Center emphasizes improving your health in an effort to reduce the risk of pain and illness in the first place. Most people would rather be healthy and avoid illness, if they could. This is one of the main reasons for the big surge in the popularity of our wellness center.
For some, Florida Medical & Injury Center will take them back to a place that is cozy and familiar, offering a rediscovery of health and wellness that had been previously known but long lost. For others, the journey may offer a new center, one never before experienced.
People are recognizing the benefit of seeking an alternative to traditional medicine; one that will help them achieve and maintain optimal health. Please take the time to meet the doctor, team, and our wellness network dedicated to helping you achieve your wellness objectives. To fully understand the nature of your health we recommend you join our free website membership program. As a patient at Florida Medical & Injury Center we will personally tailor a wellness program specifically targeted to your wellness needs using the least invasive yet highly-effective techniques and services.
---
Proudly serving our community for over 19 years!
Your Kissimmee Auto Accident & Injury Specialists!
Medical Doctor Chiropractor
TAKE THE FIRST STEP...
Let's face it... PAIN HURTS. So for whatever your own reasons are and as you're finding yourself ready to do whatever it takes to start feeling better, a person can just go ahead & take the first step to getting better as you call in & schedule your initial appointment with our Kissimmee auto injury specialists. Today, now, right now, this can be the first day of your new pain free lease on life and when you are ready to finally say no to that pain, injury & suffering and just take back control of your life then go ahead and let yourself call 407-944-9355 today!
FEEL CONFIDENT!
A person can feel confident that your dedicated medical & health care team at Florida Medical & Injury Center is here to provide you that quality care & treatment you're looking for, you want and you need. To start feeling better and regain control of your life, people today - just like you - can take advantage of the fusion of conventional Medical Care working in concert with allied professionals like chiropractors and massage therapists. It's true, people have common health needs - but at the end of the day you are you and we are dedicated to providing patients just like you those individualized medical solutions addressing your unique needs.
TEAMWORK: THE ROOT OF IT ALL...
As a person may find yourself experiencing back pain, neck pain, headaches or even that annoying tightness and tension, the first order of business is to get that relief! At FMIC, our team's goal is to help relive your symptoms as quickly as possible, get you back in the saddle and functioning again and then start looking to correct the root cause of it all. By taking advantage of an "Integrative Medicine" approach to patient care, your health care team at FMIC consisting of Medical Doctors, Chiropractors and massage therapists can all work in collaboration to help you get better quickly. Because you may be searching for pain relief after a car accident, experiencing an injury, suffering from chronic back pain or are just looking to improve your overall health, your medical team at FMIC can work with you as we team up to help you attain your goals!
FRIENDLY, KNOWLEDGEABLE, EFFECTIVE...
Florida Medical & Injury Center is designed with an environment that allows patients to relax and feel comfortable. You will find our staff to be friendly, knowledgeable and always willing to go that "extra mile" to make your visit as pleasant as possible. A person can visit our testimonials page to find out what our patients are saying about FMIC or better yet, call 407-944-9355 and schedule your visit today.
WHAT'S NEXT
Call 407-944-9355 and schedule your visit today and at your first visit to Florida Medical & Injury Center, our team will explain how everything works, give you a full evaluation and see how our solutions can be a good fit to address your needs.
M.D. | Chiropractic Care | Auto Accidents | Worker's Comp | DOT Physicals

Kissimmee | Florida Medical & Injury Center | 407-944-9355
322 N John Young Parkway
Kissimmee, FL 34741
Clermont
2470 E, FL-50 Ste C
Clermont, FL 34711

Poinciana
339 Cypress Pkwy #260
Kissimmee, FL 34759